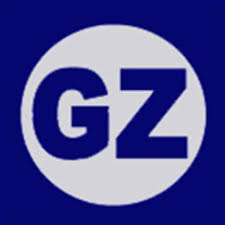 IN BETWEEN in MILAN
* Milan 25 - 28 February 2020
Our 1st exhibition in Milan will be in a space of 200 sqm in the center of the city. It will be in collaboration with the famous boutique Primerent.
COMPLETE

NewYork 2020 in New York
"NewYork 2020" 8 - 12 September 2020 will be realized in a great ground floor gallery in Manhattan / NewYork.* The exact location will be communicated once an important part of the organization work has been done.
Our theme "Beyond the Beauty" refers to the changing priorities of art. It is not only about beauty, but more about emotion and meaning. It is becoming a necessary element to keep in touch with our deeper human roots and to keep eye open for the human experience of life, independent of origin and personal circumstances.

"HI BEJING" in Beijing
"HI BEIJING"May 2020
International collective event of Contemporary Art in Beijing / China
Locations: 798 Art District, Beijing, China
* Curated and organized by GaleriaZero from The Netherlands.
Artists - all media- are welcome to appy for participation in this exhibition.
The 798 Art District, also known as Dashanzi, is a cluster of former military factories now housing hip creative spaces, art galleries, artist studios and art centers showing contemporary art from different origins. This area is very frequented by visitors and art professionals during the whole year. The numerous fancy bars and boutiques is giving an extra boost to the area as an international meeting point.
GZ-BASEL 2020 in Basel / CH
* Basel 3 - 7 June 2020
Our 6th editions of GZ-BASEL will present an international conjunction of well selected contemporary art of the highest level. The show will be hosted by the well known Basel Art Center. Their beautiful exhibition hall on street level of 250 sqm divided in 11 white painted exhibition stands will be the most appropriate location for an excellent display of a large variety of media. We will select painting, photography, sculpture, installation-art, video and performance.
* Notice that some of the mentioned dates may change in line with the venue program. Eventual changes will be communicated at least 1 month before the event.

20amsterdam20 24 - 28 April 2020

Theme: the roots
International Collective Exhibition of
Contemporary Art
We accentuate the variety of nationalities and the influence of the different roots on the way of making and understanding art.
This exhibition will be realized in an impressing ground floor art gallery situated in the very center of Amsterdam. ( Near to the KeizersGracht)

* The definitive address will be published once the most organization work has been done.

An international art exhibition in DUBAI
* April 2020 ( The exact dates and other updates will be published soon)

This exhibition will be hosted and promoted by a well known art gallery in the center of Dubai.

APPLY HERE
For Individual Exhibitions Press HERE