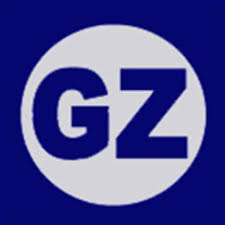 IN BETWEEN in MILAN
* Milan 25 - 28 February 2020
Our 1st exhibition in Milan will be in a space of 200 sqm in the center of the city. It will be in collaboration with the famous boutique Primerent.
APPLY HERE
NY20 2020 in New York
"NY20" 17 - 20 March 2020 East Williamsburg – Brooklyn, New York, United StatesThis amazing street level space of 75 sqm with plenty of daylight is the perfect art gallery for a top presentation of our works in the best location of Brooklyn. We are sure that this space has exactly the charisma we were looking for. A large chic white painted space with a high ceiling ,large windows, well communicated by L-train with the center of Manhattan and in the middle the new hot-spot of contemporary art in Williamsburg that is actually a very busy area with plenty of art galleries, art spaces, boutiques, bars, restaurants and hotels.
"HI BEJING" in Beijing
"HI BEIJING"May 2020
International collective event of Contemporary Art in Beijing / China
Locations: 798 Art District, Beijing, China
* Curated and organized by GaleriaZero from The Netherlands.
Artists - all media- are welcome to appy for participation in this exhibition.
The 798 Art District, also known as Dashanzi, is a cluster of former military factories now housing hip creative spaces, art galleries, artist studios and art centers showing contemporary art from different origins. This area is very frequented by visitors and art professionals during the whole year. The numerous fancy bars and boutiques is giving an extra boost to the area as an international meeting point.
Your INDIVIDUAL EXHIBITION in Paris,
Barcelona or Berlin.
In 2020 you may have an Individual Exhibition in Paris, Barcelona and/or Berlin
Go to the Application Form Here
There always will be an important reason not realizing an individual show in Paris, Barcelona, Berlin or any other city. It is completely understandable if we think in the logistic matters, the time you need for it and the involved costs.
Nobody can ignore though, that an individual exhibition is the crown on the work. An opportunity in which not only the public get an impressive idea about the work. Also for the artist it is a moment of awareness and evaluation about his/her own traject and relation with the public. About the work that has been done and the direction it is going.... Specially if the work can be shown in different cities, an international boost may be very inspiring and encouraging. Not only to obtain more professional contacts and sales possibilities. Also for the artist it means a tangible artistic compromise.
APPLY HERE
GZ-BASEL 2020 in Basel / CH
* Basel 3 - 7 June 2020
Our 6th editions of GZ-BASEL will present an international conjunction of well selected contemporary art of the highest level. The show will be hosted by the well known Basel Art Center. Their beautiful exhibition hall on street level of 250 sqm divided in 11 white painted exhibition stands will be the most appropriate location for an excellent display of a large variety of media. We will select painting, photography, sculpture, installation-art, video and performance.
Join the GZ-GROUP for the international promotion of your work. Exhibitions, publicity and encouragement.
www.gz-xpo.com/group
www.gz-group.space
Exhibition and Xmas celebration.

Find out more at